Safeguarding Animals During Bushfires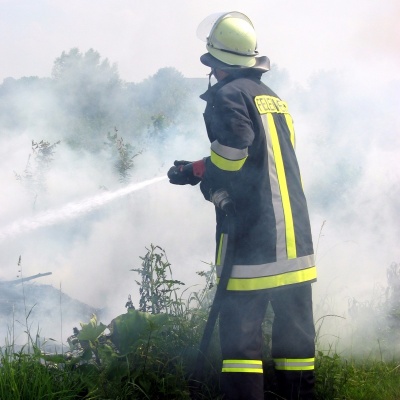 Extremely high temperatures have brought devastating fires to regions across Australia. It's crucial that everyone with animals have a plan to protect them during a bushfire or other disaster. The following information could help save the lives of companion animals and farmed animals alike in the event that disaster strikes.
Unless it is absolutely unavoidable, never leave animals behind to fend for themselves. Never leave dogs tied or chained up or confined to a kennel. If you are responsible for a large number of horses or farmed animals who cannot be moved, don't leave them confined.
Arrange for an evacuation destination ahead of time. Although emergency evacuation shelters might not have accommodations for animals, motels often allow dogs, cats and other small animals or will waive their non-animal rules in the event of an emergency. Never leave animals unsupervised for any amount of time in a car: they can suffer from heatstroke within minutes, even if water is available and the windows are slightly open.
Have a companion-animal evacuation kit ready which includes secure carriers for small animals or leashes for dogs, food and water bowls, toys and blankets and enough food for at least a week. Always make sure that your companions have an ID tag attached to their collars in case they become frightened and bolt.
For horses and farmed animals, identify or prepare a fuel-reduced, low-risk area to which the animals can be moved prior to a fire. A low-risk paddock is sufficient for cattle and horses.
If you plan to stay on the property, have at least a week's worth of feed on hand.
If you see someone else's animal in distress and are unable to help, call authorities for assistance.
Although it is impossible to prevent fires and other natural disasters, proper planning can help reduce animals' risks and casualties. Animals are counting on us – let's not let them down.
Posted by Claire Fryer