BREAKING: Gucci Ditches Fur
You sometimes have to hit a stone over and over and over again before it cracks. Well, Gucci has finally cracked! 🍾🎉
After pressuring Gucci to drop fur for over 20 years, PETA can report that the company will be completely fur-free very soon.
Have you heard? @gucci has banned the use of fur: 'It's not modern.' https://t.co/bYu8Nc0114 pic.twitter.com/WCng7NE7m1

— The Business of Fashion (@BoF) October 11, 2017
The news story broke at this year's Kering Talk at the London College of Fashion, where Gucci CEO Marco Bizzarri announced that the fur-free policy will begin with the company's 2018 spring collection.
"Today the world is changing so fast, it's not even an option not to change," Bizzarri stated during his announcement. "We are not perfect, but we are doing our best to improve what we are doing."
The new ban is set to include minks, coyotes, racoon dogs, foxes, rabbits, and other animals senselessly slaughtered for their fur.
In recent years, hundreds of other major fashion brands have ditched fur, including Armani, Hugo Boss, Ralph Lauren, Stella McCartney, and Tommy Hilfiger.
---
For over two decades, PETA has publicly and relentlessly targeted Gucci for its use of fur.
---
Whether it was the company's loafers laced with kangaroo fur or its seal-fur boots, PETA affiliates and other activists have gone after Gucci for supporting cruelty to animals.
In one of our more cheeky moments, the day before a PETA demonstration against Gucci some years ago, an unidentified activist doused Gucci designer Tom Ford with tomato juice to protest fur.
Gucci will soon be part of a more compassionate, sustainable future. And until all animal skins and coats are finally banned from clothing stores everywhere, PETA will continue to push for cruelty-free progress in the entire fashion industry.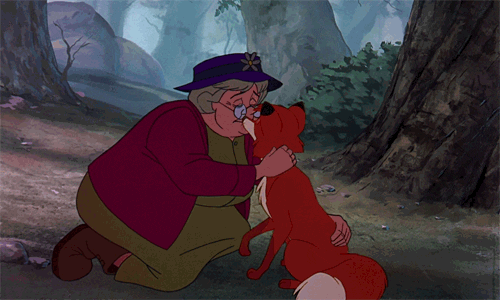 ---
Animals are NOT clothing
NEVER wear fur, and speak out against companies that sell animal parts. Every fur coat, trinket, and bit of trim caused animals tremendous suffering—and took their lives.
---