Vegan Christmas Roasts and Where to Buy Them
Does the thought of Christmas food conjure up childhood memories of a roast with all the trimmings? There are lots of options for festive food that doesn't contain animals' flesh, milk, or eggs. Here are our favourites:
Aldi Earth Grown Vegan No Turkey Roast
Aldi has put the cruelty-free goods on shelves just in time for Christmas! This vegan centrepiece has a cranberry, apricot, and pumpkin seed stuffing wrapped in a soya and tofu coating with barbecue glaze. At $6.99 for 350 grams, you can't go wrong!
Vegie Delights Vegie Roast
Popular Aussie brand Vegie Delights doesn't disappoint with its Vegie Roast. Easy to prepare, inexpensive ($9.00 for 480 grams), and easy to find (it's available at both Woolworths and Coles), this is one to grab not only at Christmastime. Enjoy a vegan Sunday roast every week! Find out more here.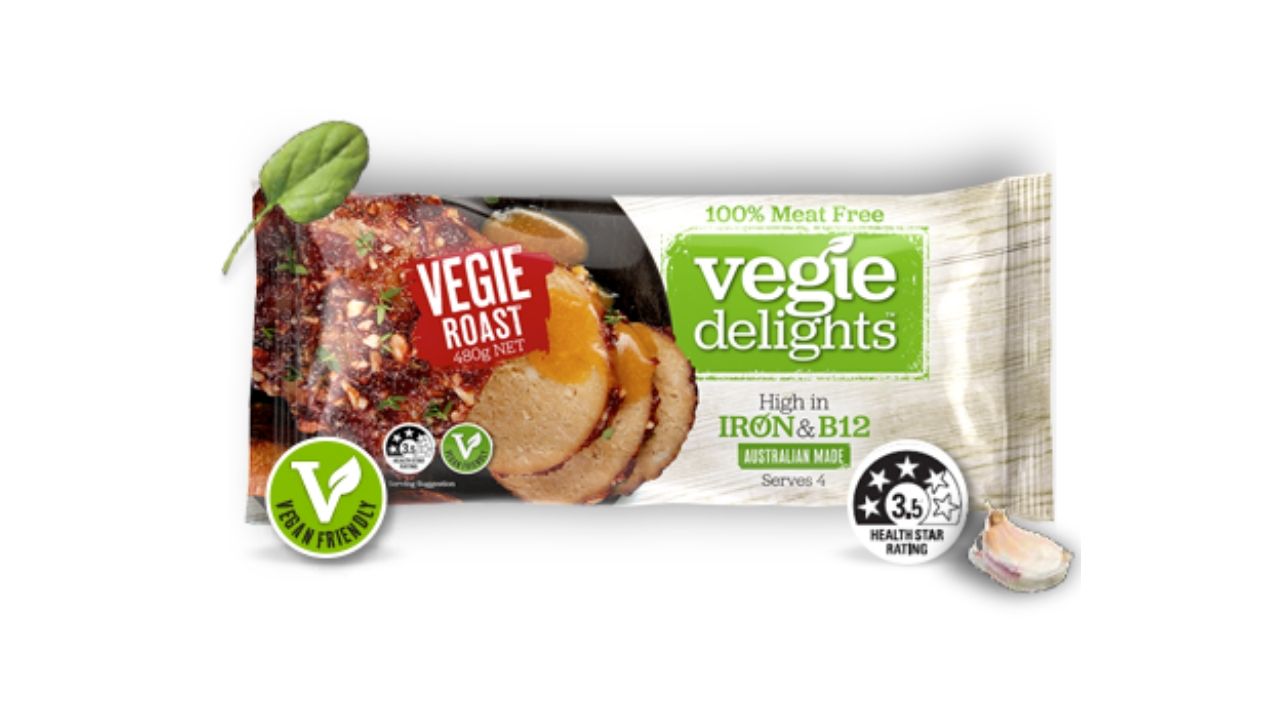 Plantitude Gloriously Glazed Christmas Roast and Wreath
The roast from Woolworths' Plantitude range has a hickory-smoked flavour and a sweet maple glaze and the Wreath is crisp, flaky pastry with oat and pecan-based filling. Both are $16 and 500 grams.
Coles Nature's Kitchen Christmas Roast and Ham Style Roast
There are two offerings from the Coles range this year! The Ham Style Roast comes with a maple glaze, and the Christmas Roast includes a sweet chutney. Why not try both? The Christmas Roast is $14 for 650 grams, and the Ham Style Roast is $17 for 550 grams.
Field Roast Celebration Roast
Field Roast offers the best in vegan sophistication, and its roast is no exception. The centrepiece has a rich sausage-style stuffing, butternut squash, mushrooms, and apples and is seasoned with a blend of rosemary, thyme, and sage. If the full 908 grams ($37.99) is too much for your celebratory needs, half roasts are also available ($17.99). You can pre-order it from the Vegan Grocery Store.
Suzy Spoon's Festive Roast
This is the most decadent and in-demand Christmas roast you can get your mitts on. You'll have to get in early to order one of its festive roasts – the deliciousness knows no bounds. The brand also offers gluten- and nut-free options! This roast is 1 kilo and costs $65.
Suzy Spoons Vegetarian Butcher
Make Your Own!
Could you give Nigella Lawson a run for her money? Why not make your own vegan Christmas roast? There are countless recipes and videos online to suit any palate.
Why not eat vegan all year round? Start 2023 the compassionate way by signing up for our vegan challenge! It's the best way to kick-start a lifestyle that will benefit your health, animals, and the environment.