Accidentally Vegan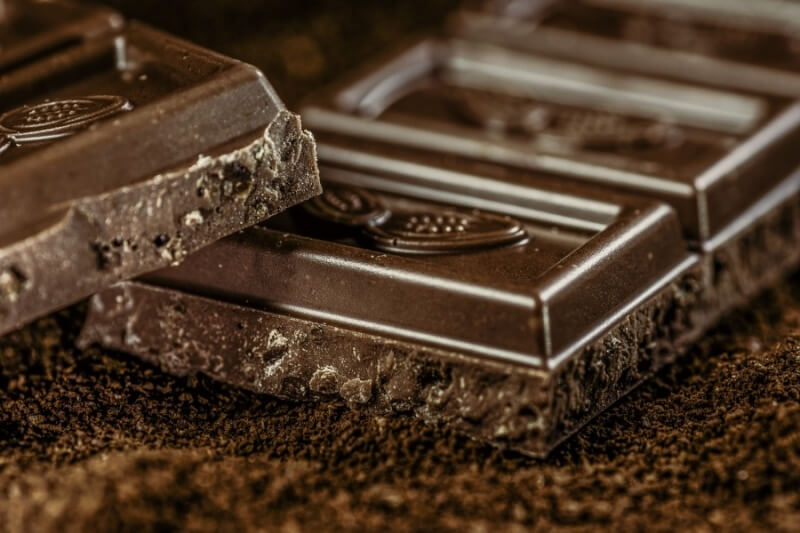 You may already know that your favourite supermarkets, such as Coles, Woolworths, IGA and Aldi, stock a great range of meat and dairy substitutes suitable for vegans. But did you know that there are also a wide variety of crackers, chips, breads, cereals, soups, convenience foods and many other delicious products available that are "accidentally vegan"?
We've come up with a list of popular "accidentally vegan" products that you can find at most local supermarkets.
Happy shopping!
---
Savoury Snack Items
Ajitas Vege Chips
Arnolds Farm Full O Fruit Breakfast Bars
Arnott's Cruskits – Corn
Arnott's Jatz Original*
Arnott's Sensations Shapes – Lime & Chilli
Arnott's Vita-Weats – Original*
Artisse Organic Rice Crackers
Chic Nuts – Sicilian Herbs & Garlic
Doritos (original chips)*
Doritos Spicy Sweet Chili chips*
Eat Rite Wholegrain Brown Rice Tamari Seaweed Crackers
Freedom Foods Chick Pea Chips
French Fries chips – Original and Salt & Vinegar
Grain Waves chips – Original
Kettle Chips – Sea Salt & Vinegar, Chili, Original Plain
Mrs. May's Nut Clusters
PopCorners – Sweet & Savoury, Sea Salt
Pringles – Original
Red Rock Deli Potato Chips – Sea Salt
Sakata – BBQ Delites
Smith's – Original chips
Snappy Soy Crisps
Sunrise Gluten Free Rice Crackers
Savoury Breads
Ancient Grains – Organic Oat Sourdough Rolls, Apple & Cinnamon Scrolls, Baked at Home Wholegrain Spelt Dinner Rolls, Organic Spelt Pizza Single Base
Bakers Delight Apple and Cinnamon Scroll
Bakers Delight Chia Wholemeal
Bakers Delight Fruit Bun
Bazaar Pita Pockets
Bill's Certified Organic Sourdough 100% Wholemeal
Bürgen bread – Wholemeal & Seeds
Byblos White Pita Bread
Coles Bread Rolls – Long White
Coles Smart Buy Hotdog Rolls
Falcones bread
Golden Crumpets
Golden Crumpets Rounds
Golden Hearth Organic Bread
Helga's bread
Homestyle Bake Herb, Garlic, Parsley Focaccia
Laucke Wholemeal Bread mix
Mighty Soft – English muffins, crumpets, burger buns
Mission Wraps – Original*
Mountain Bread Wraps – rice, rye, corn
Old El Paso tortillas
Old Time Bakery Certified Organic Gluten Free Wraps
Orgran Wholemeal Bread Mix
Pane Toscano Pizza Base
Pane Toscano Pizza Bruschetta
Pieros Italian Wood Fired Pizza Base Pk 2 400g
Quattros Pizza Base Unsauced – 12 inch 3 pack
The Real Bread Mix Gluten Free Bread Mix 450g
Tip Top Original English Muffins
Yum! bread
Pastry and Frozen Savoury Goods
Asian Selection Cocktail Vegetable Spring Rolls
Birds Eye Corn Fritters
Borg's Curry Pastries
Borg's Shortcrust Pastry
Coles Hash Browns
Coles Oriental Vegetable Platter*
Coles Puff Pastry
Crazy Dragon Vegetarian Spring Rolls
Darshan Premium Vegetable Samosas
Darshan Vegetable Spring Rolls
Ho Mai Spring Rolls
Ho Mai Yum Cha Cocktail Vegetable Spring Rolls
Homebrand Mini Spring Rolls – Vegetable
Homebrand Puff Pastry Frozen Sheets
McCain Healthy Choice Straight Cut Frozen Chips
Nevana Fresh Pizza Bases
Orgran Pastry Mix – Puff, Shortcrust, Shortbread
Pampas Puff Pastry*
Pampas Shortcrust Pastry*
Piero's Wood Fired Pizza Bases
Rice, Pasta and Noodles
Blu Gourmet Pearl Couscous
Chang's Long Life Noodles
Chang's Super Lo-Cal Wok-Ready Noodles
Hakubaku Noodles – Udon – Organic, Soba Organic
Health Reflections Gluten Free Black Rice
Lentilicious – 4 Flavours: Lime Time, Turmeric, Red Chilli and Mediterranean
Monika Noodles Chinese
Pasta Riviera Spinach Fettuccine
Pirro Radiatori Pasta
Rice Vermicelli Noodles – Gold Pearl Dong Guan Rice Sticks
Smart Rice Microwaveable Brown
Springlife Organic Instant Noodles – Spinach or Carrot with Organic Noodles, Hot Chilli and Garlic Tomato in Cup
Supreme Wonton Wrapper
Tilda Legendary Rice Steamed Brown Basmati Rice
Vetta High Fibre Gnocchi Pasta
Misc. Savoury
Campbell's Country Ladle Farmhouse Vegetable canned soup
Celebrate Health – Lentils Mediterranean, Quinoa Moroccan, Lentils Moroccan, Organic Vegetable Stock
Coles Curry Pot Yellow Dhal
Coles Farmland Beans Mexican Chilli
Coles Organic Canned Spaghetti
DOLMIO Sauces: Basil, Extra Garlic, Tomato Onion and Roast Garlic, Farmhouse Vegetables, Extra Garden Vegetables
Hart & Soul Coconut Lentil Soup
Heinz – Baked Beans in Rich Tomato
Heinz Canned Soups – Very Special Homestyle Veg and Barley, Spicy Lentil
La Zuppa soups
Maharajah's Choice Dhal Tadka
Massel Stock Cubes – Vegetable
Pitango Organic Soup – pumpkin & ginger, tomato & thyme and minestrone
Raguletto Pasta Sauces: Bolognese, Venetian Onion Herbs and Spices
Slim Pasta – spaghetti
SPC Baked Beans – Rich Tomato
SPC Spaghetti – Rich Tomato
Spiral Foods Organic Instant Miso Soup
Woolworths Homebrand Garlic Bread*
Dips, Sauces and Spreads
Black Swan – Hommus with Garlic Olive Oil, Sweet Potato with Coriander, Red Lentil, Cashews and Lemon Zest, White Hommus
Chris' Dips Hommus – Traditional
Coles Caramelised Onion Hummus, Olive Hummus, Sweet Potato Dukkah
Copha Vegetable Shortening
Cottees Thick & Rich Chocolate Flavoured Topping
Freedom Vege Spread
Heinz Organic Tomato Ketchup
Jensens Organic Pasta Sauce – Basil & Garlic
Kingland Soy Cream Cheese
Kraft Peanut Butter*
Kraft Vegemite
Macro – Hummus Dip, Hummus With Sun Dried Tomato
Macro Soy Margarine Spread
Marmite
Massel Stocks
Massel Gravy Mix Supreme
MasterFoods – BBQ Sauce, Sweet & Sour Sauce, Tomato Sauce
MasterFoods Traditional Tartare Sauce – Rich & Creamy
Mcilhenny Tabasco Sauce
Nando's Sweet Chilli and Lime Sauce
Nuttelex margarine range – lite, original and olive oil
Nuttelex spreads – original, lite, olive and olive lite
Old El Paso Dip – Spicy Salsa Bean Medium
Oxfam Fair Dark Chocolate Spread*
Praise fat-free mayonnaise
Praise Lite Dijonnaise
Pureland Organic Hummus*
Reggae Reggae Sauce – Jerk/ BBQ
Scooby Doo Chocolate Mud Spread
Spiral Soy Sauce Tamari Gluten Free
Sweet William Dairy Free Chocolate Spread*
Table of Plenty – dukkah, all varieties
Tofutti Better Than Cream Cheese*
Vegemite
Wattle Valley Chunky Dips Exotic Thai with cashew
Wattle Valley Roasted Pumpkin & Basil
Yumi's – Basil and Pinenut, Creamed Beetroot Dip, Harissa, Spicy Pumpkin Dip
Cereal
Carman's Porridge Natural Fruit & Seed
Cheerios 4 Wholegrains
Coco Pops
Cocoa Puffs
Crunchola cereals
Freedom Foods Corn Flakes
Kellogg's Nutri-Grain
Kellog's Rice Bubbles
Kellog's Special K With Protein Plus
Kellogg's Sultana Bran
Macro Maple Nut Crunch
Norganic Organic Corn Flakes
Norganic Organic Corn Flakes With Blueberries
Sanitarium Light N Tasty Berry With Oat Clusters
Sanitarium Organic Wholegrain Wheet-Bix
Sanitarium Weet-Bix
Table of Plenty muesli – Nicely Nutty, Velvety Vanilla, Berry Basket, Fig and Plum, Crunchy Chia, Maple Pecan, Gingerbread Yumola
Uncle Toby's Plus Fibre Apples & Sultanas
Wholeflakes by Artisse Organic Cinnamon Spelt Flakes
Cold/Frozen Aisle Sweet Things: Icy Poles, Ice Cream and Sorbets
Arlingtons Fruit Tapioca
Borgs Desserts, Apple & Cinnamon
Calippo Icy Poles
Co Yo yogurt and ice creams
Creative Gourmet Smoothie Cubes
Gelativo Sorbet – fruit flavours
Nushies Natural Ice Creams
Peters Frosty Fruit Ice blocks
Peters Frosty Fruits Icy poles – Tropical flavour only
Rio Doro Freeze Pops
Sanitarium So Good – Chocolate Bliss Ice Cream, Vanilla Bliss Ice Cream
Smooze Ice Blocks
Tofutti Cuties*
Biscuits and Bars
Anna's Ginger Thins*
Arnott's Choc Ripple biscuits, Lemon Crisp biscuits, and Raspberry Shortcake biscuits
Artisse Aribars
Eskal Scottish Shortbread
Golden Days Original Sesame Snaps and Peanut Snaps
Homebrand Gingernut Biscuits
Kids Outback Animals Biscuits*
Kong Foo Sing Fortune Cookies
Leda Choc Chip Cookies, Chocolate Rum Balls, Choculence, Dunkies Biscuits, Gingernut Cookies, Golden Crunch, Minton Biscuits*
Leda Fruit Filled Bars – Triple Berry, Apple, Strawberry
Macro – Double Chocolate Biscuits, Golden Chocolate Filled Biscuits*
Oreos – Classic and Chocolate*
Orgran Itsy Bitsy Bears biscuits*
Lollies and Chocolate
101 Rainbow Sherbet Straws
Aldi Just Organic Dark Chocolate
Coles Simply Less Dark Chocolate With Peppermint
Eskal Noble Choice Dairy Free Dark Mint Chocolate
Green & Black's Dark Chocolate
Guylian Solitaire chocolates
Heidi Grand'Or Hazelnuts Dark chocolate
Homebrand Dark Cooking Chocolate*
Homebrand Sour Straps
Hubba Bubba bubblegum
Leda Chocolate Rum Balls
Life Savers
Lindt Dessert 70% Cocoa Cooking Chocolate
Lindt Excellence Dark Noir chocolate
Lindt Swiss Thins
Pez candies*
Toffee Apples – 20g bars only
Ricci Licorice
Skittles*
Sweet William Chocolate Range
Whittaker's – 72% Cocoa Dark Ghana Chocolate, Bittersweet Peanut Slab, Peppermint Dark Chocolate
X-treme Sour Straps
Miscellaneous Sweet Goods
Altimate Waffle Cones
Bickford's chocolate milk mix
Cadbury Drinking Chocolate
Coles Hot Cross Buns*
Coles ice cream cones
Deliciously Free Moist Chocolate Mud Cake Mix
Deliciously Free Savoury Muffin Crepe Mix
Foster Clark's Custard Powder
Freedom Foods Pancake Mix
Golden Days Dark Chocolate Sesame Snaps
Homebrand Custard Powder
Hopper 100's & 1000's Blue
Macro vegan jelly
Movietime – Caramel Popcorn, Multi-Colour Popcorn
Mrs May's Dry Snacks – Pumpkin Crunch, Cranberry Crunch
Nesquik – Chocolate
Nestlé Nesquik Syrup – chocolate, strawberry and vanilla
Sanitarium Slice Apricot & Coconut
Table of Plenty  – Dark Chocolate Mini Rice Cakes
Vitarium Jelly
Woolworths Homebrand Chocolate Cake Mix
---
*Contains palm oil
Read more

Although this product contains no animal-derived ingredients, it does contain palm oil. Orangutans and other animals are affected by the spread of palm oil plantations, and some people choose to avoid these products for this reason.

PETA supports the move toward truly sustainable palm oil operations that (among other things) use land that is already cleared, invest in increasing crop yield, and refrain from clearing land for new plantations.

Though some groups call for a boycott of palm oil products or companies that use palm oil, many environmental and animal-protection groups—including ones that focus on the well-being of primates displaced by palm oil plantations—agree that such a boycott would result in two major problems:

It would drive the price of palm oil down to a point where already-high demand is further increased.
It would promote the development of other tropical oils that are less efficiently grown than palm oil and would contribute to more deforestation and habitat loss.

To those who can avoid all tropical oils, we say: Go for it. Purchasing locally sourced, tropical-oil–free household products and foods is a great way to ensure ethical sustainability. We also encourage consumers to contact companies that have been dragging their feet on this important issue, urging them to make the commitment to using truly sustainable palm oil, and letting them know you won't buy their products until they do so.

For more information on PETA's policy on palm oil, please contact us.

---
Disclaimer:
Products change ingredients often, so be sure to double-check the label. If you notice that something on this list is no longer vegan, please notify us by email.
---
Inspired to include even more vegan foods in your diet?